From eerie hotels to mysterious landmarks, Florida has hosted grim haunts that has fascinated ghost enthusiasts and intrigued history buffs alike. 
No, seriously! 
Although most visitors have a much different impression of the Sunshine State (mainly Disney, beaches, snowbirds), it's also home to particularly spooky haunts. For those looking for chills and thrills this Halloween, our state has plenty of ghoulish delights for all ages!
The Malevolent Aura of the Deering Estate
The Deering Estate in Miami is a picturesque property… that also has a pretty haunting history. Visitors have reported encountering the apparitions of its former owner, Charles Deering, and other spirits. Little did Deering know that his home was built on the Culter Burial Mound. 
Whenever a builder discovered an artifact, they would toss them onto the coast, including the extraction of several skulls and complete skeletons. 
Mysterious sounds, ghostly figures, and unexplained occurrences have made the location a place of interest, especially for ghost believers. A paranormal investigation team has reportedly recorded 60 ghost voices while exploring the mansion. 
St. Augustine Lighthouse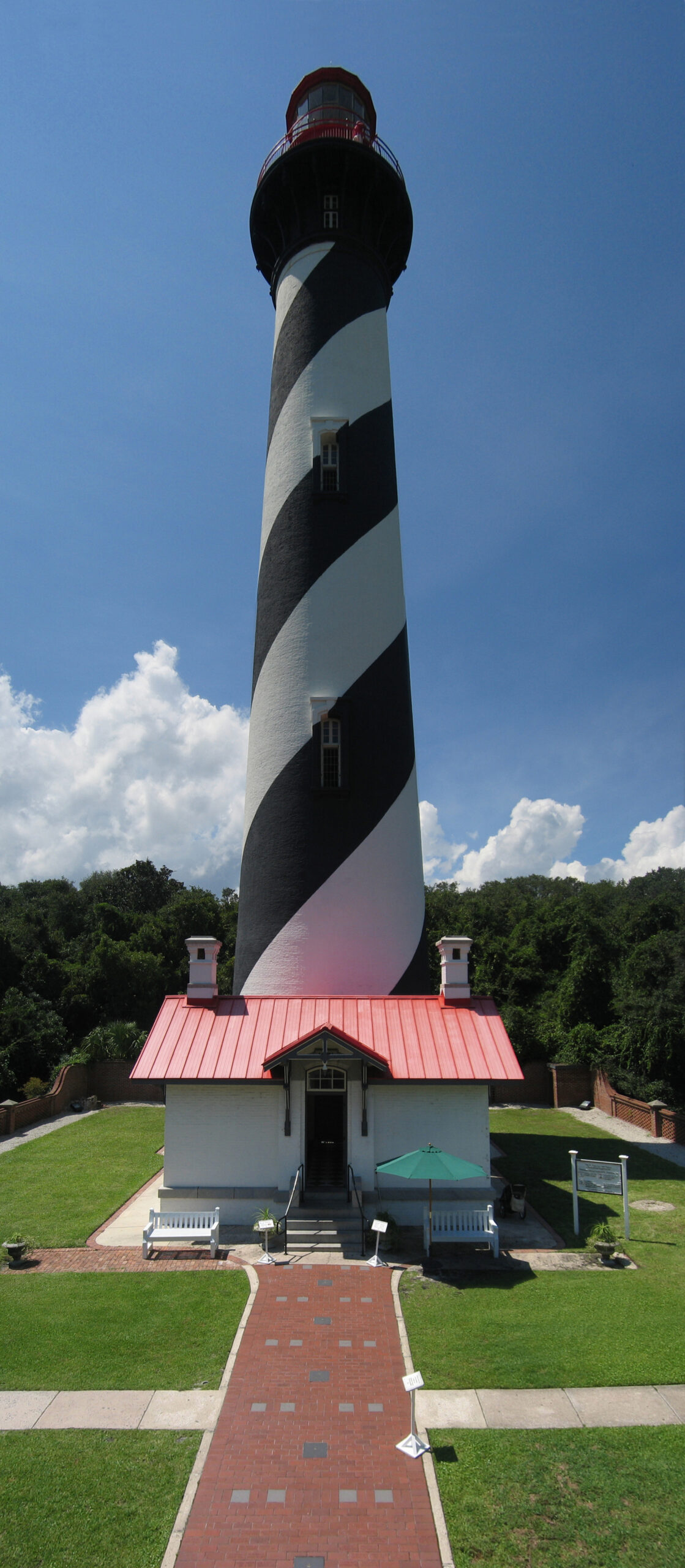 St. Augustine Lighthouse is 164 feet tall, giving it plenty of room to accommodate ghosts. One of the oldest lighthouses in the United States, visitors and staff have reported unexplained phenomena, including apparitions and sounds of disembodied laughter.
Ghosts include a lone staff member and the wife of a lighthouse keeper that allegedly fell to her death. Most tragically, there is the plethora of ghostly children that still play on the grounds. 
Legend has it in 1873, three sisters would ride a railway cart moving supplies to St. Augustine Lighthouse's building site. A freak accident caused the cart carrying the girls to flip into the water, trapping all riders beneath.
The Haunting of Riddle House
The Riddle House, located in West Palm Beach, is known for its unsettling history and ghostly encounters. Visitors have reported encounters with apparitions and strange phenomena, such as objects moving on their own.
Reports of haunted activity include glimpses of a torso hanging in the attic, lights turning on and off in the building, and the sounds of chattering from unexpected (and long deceased) guests. 
Cassadaga Spirtualist Camp
Now, here's something a little otherworldly. 
Cassadaga is renowned as the psychic capital of the world. Visitors can find all manner of mediums, healers, and palm readers in this backwoods location in our state. The largest Spiritualist community in Southern United States was founded by Victoria-era seance George Colby, who was foretold by his spirit guide that he should migrate to our state and establish the community. 
Visitors can come to the camp and enroll in a course or service at Colby Temple, become a certified medium, and receive fortunes by over 100 gifted folks. Some might even channel a spirit or two. 
The camp closes from dusk till dawn, keeping all safe from wandering unruly haunts. 
Fort East Martello Museum
A huge inspiration for The Conjuring franchise, this Key West museum is replete with everything paranormal. Originally a Civil War fort constructed to protect the island from possible Confederate sea assault, the repurposed structure is now home to 42 documented spirits—and a ton of haunted exhibits. 
The museum's star attraction: Robert the Doll, the infamous haunted toy that inspired everything from Chucky to Annabelle. Those who previously owned Robert the Doll reported hearing a husky voice in the middle of the night, commotion in the house, and the toy's face changing. 
Legend has it, you need to ask Robert permission before taking his picture. Or else, he might wander home with you. 
Walt Disney World's Haunted Mansion
Okay, maybe this one is cheating a little. Still, the Haunted Mansion is the most popular theme park attraction visitors flock to each Halloween season. 
The Disney Imagineers did a solid job making the ride actually look haunted. Riders are treated to 999 happy haunts, including an axe-wielding bride, ride-along ghosts, and a spooky spirit with his head in a box. 
So far, there haven't been any deaths or paranormal activity reported on the ride… yet. But, there have been sightings of people scattering ashes of late loved ones in the manor's interior. 
It's so bad, that Disney reportedly must use an ultrafine vacuum cleaner to suck up the ashes. 
The Devil's Chair
Heading back to Cassadaga—AKA the psychic capital of the world—the town is also the site of the infamous Devil's Chair. In a Victorian-era cemetery, there is a carved chair meant for grieving visitors. However, legend has it that if one were to sit on specified nights (such as Halloween or New Year's Eve), the devil could potentially be summoned for a ghoulish conversation. 
The best-known legend of the site is that if one were to leave a can of unopened beer on the bench, one will find it empty the next morning, still unopened. Another legend involves a young man who dared sit in the chair at midnight on Halloween, before vanishing into the darkness of the night. 
Whether you're a skeptic or a believer, the haunted places of Florida have stories to tell, and they're waiting for those willing to explore the unexplained. So, dare you enter the world of the supernatural in the Sunshine State?