Drywall, Sheetrock, Wallboard, Ceiling, Crack & Damage Repair
We make getting a free drywall repair or texturing quote super easy.
FREE Drywall Repair Estimate
Complete the form below and someone will get back to you promptly about your FREE drywall patch estimate.
How PatchPro Works:
Patch Pro drywall repair service makes it easy. We always start with a free estimate and there's never an obligation. Simply complete the form below with the details of your drywall damage and one of our professional Patch-Pro representatives will get back to you with questions, and/or a picture request and your mobile drywall repair price. We then schedule your drywall patch appointment and consider your damaged wall, ceiling or crack a thing of the past.
Actual Drywall Patch Repairs We've Done: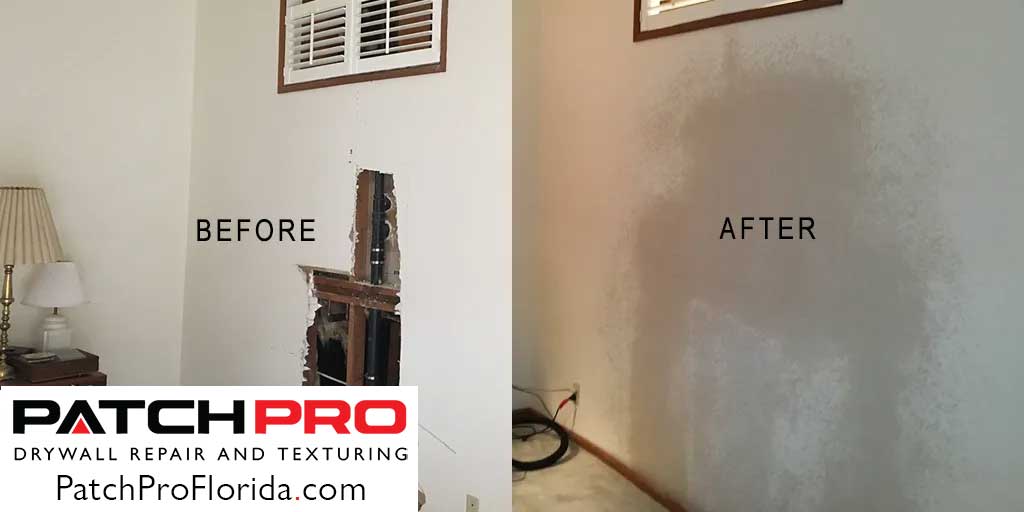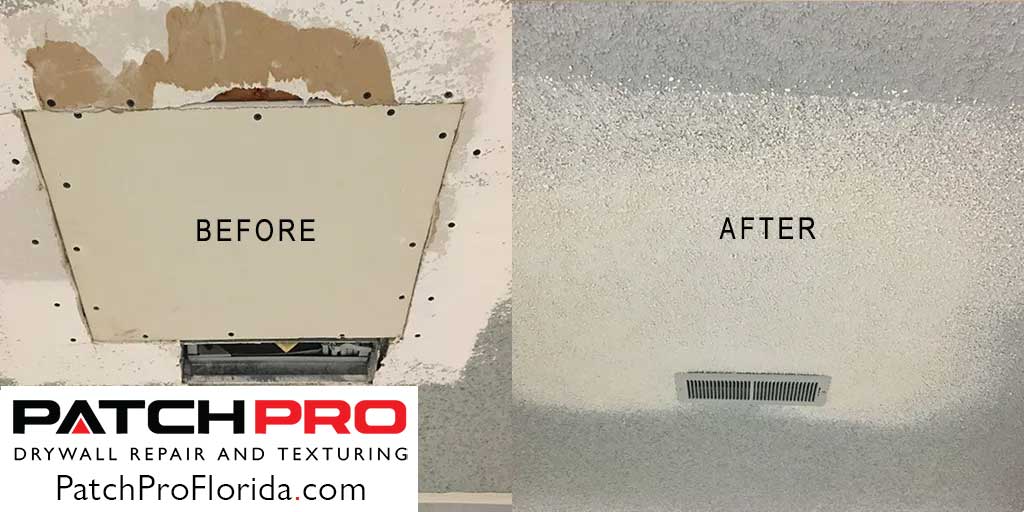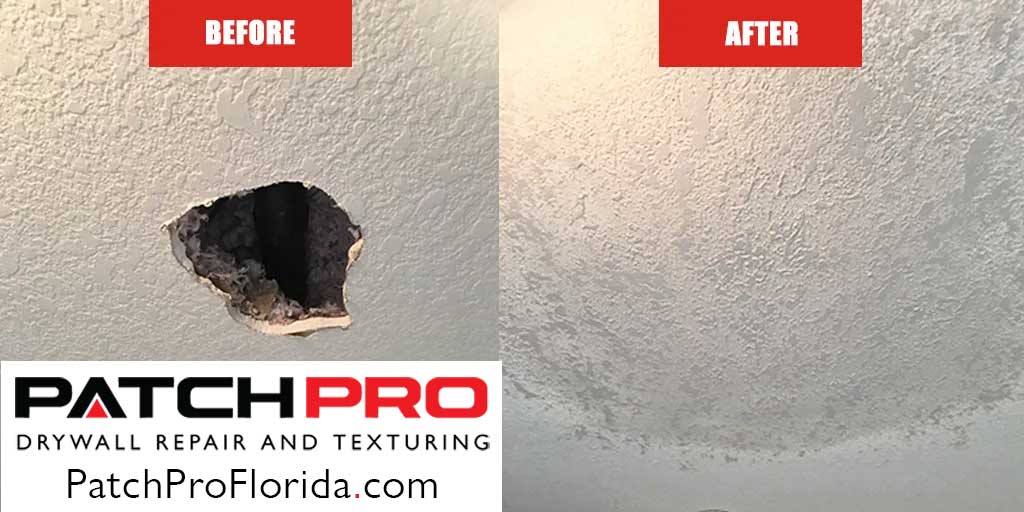 Additional Costs
All items must be moved 3 to 5 feet surrounding the area that is to be repaired on our visit. This includes any furniture, décor, pictures, curtains, electrical cords, plumbing, etc. If any obstructions remain within a 3 to 5 foot area around the location to be repaired upon arrival, there will be a $49.00 additional charge. If more than 30 minutes is required to prepare the area for repair, time and materials will be charged.
Important Notes
Patch Pro works with drywall mud that requires a temperature controlled environment to set properly. The customer must have the room temperature already at 72 degrees in the environment containing the work to be done. If the room temperature is not at the required 72 degrees upon arrival, an additional $49.00 charge will be added to the project while we wait for the appropriate temperature is reached –OR- we will charge a $49.00 reschedule fee and come back on a different day.
Customer will provide access to the home on the day and time window that was agreed upon, and will also provide any special, relevant information regarding access to the home (such as excessive stairs or elevations), the project itself, pets or children that will affect the time and materials for the project. Additional time or project requirements that were not disclosed by the customer will be result in either a $49.00 or time and materials fee.
If the customer doesn't show for a scheduled appointment, or requests a rescheduled day or time after their project has been scheduled will require a $49.00 reschedule fee.