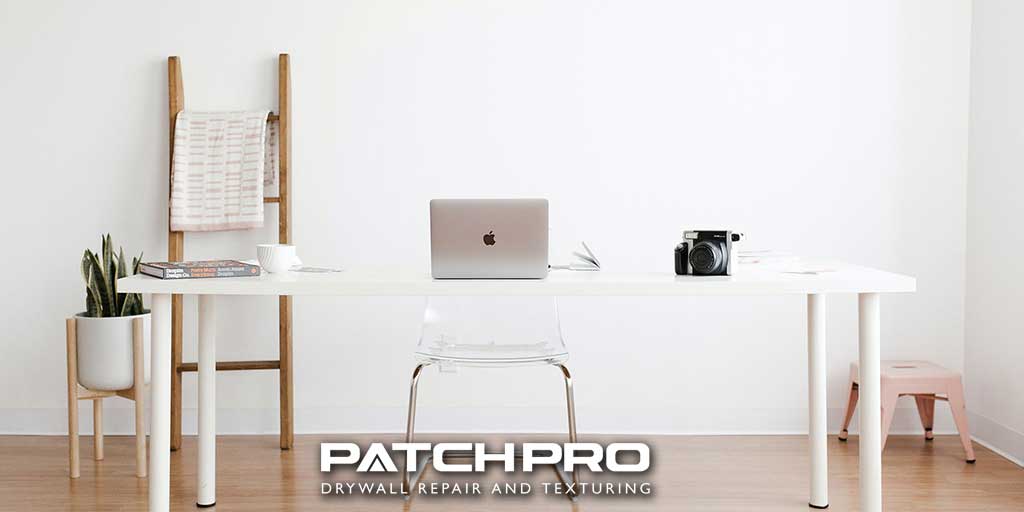 Valrico Drywall Patch Repair
By PatchPro
Most homeowners who have tried to do a drywall patch repair on their own have realized that it is not as easy as it might seem. Closing a hole with drywall is one thing. Making it appear as it never happened is completely another. If you want your drywall patch to be done with precision, leaving no apparent indication of the original damage, we have you covered.
PatchPro Florida Drywall Repair is exclusively dedicated to drywall patch repair and wall texturing. Call us for a free estimate at (813) 564-7444 or use our web form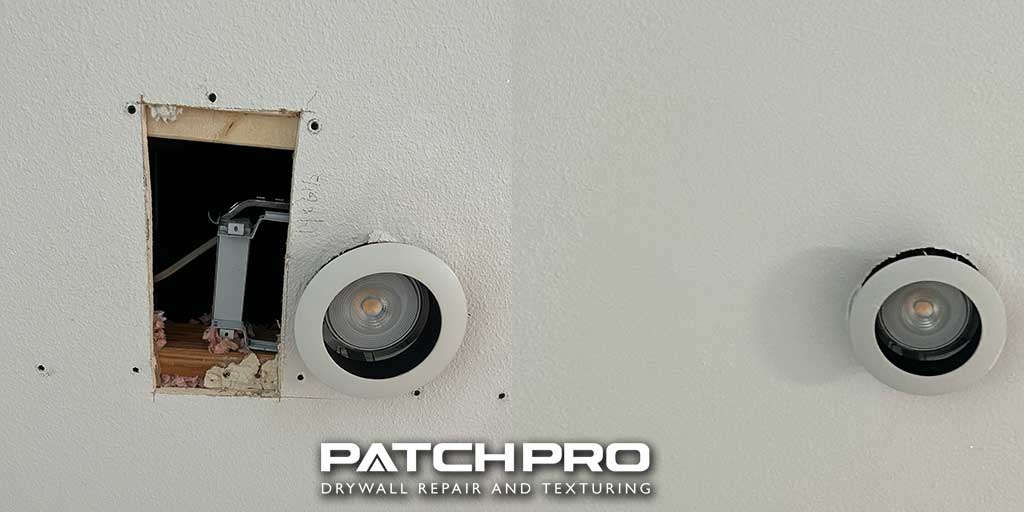 Our typical drywall patch repair project consists of less than 4 sheets of wallboard but normally consists of drywall damage, water damage, holes, and crack repairs which are much smaller. We professionally repair your damaged wall or ceiling, then we texture it to match. Like it never happened
We are often asked these questions:
How to fix a drywall patch?
How do I do a drywall patch repair professionally?
Get a FREE Estimate!
(complete the webform)
Drywall Patch Repair in Valrico, FL
Professional drywall patch repair and texturing in Valrico, FL.
What We Do:
We provide drywall patch repair, and wall texturing services in Valrico. We specialize in patching wall damage from water, accidents that created holes, home renovations needing to be finished, cracks, and even previous repairs that were completed less than perfect. Not only do we patch your damaged drywall, we also custom-match the texture of your existing walls and ceilings.
Call (813) 564-7444 or submit your project for a quote on our web form today!
Drywall Patch Repair Made Easy
PatchPro Florida Drywall Repair has developed a drywall patch repair process that considers you, the customer, in every aspect. First, we ensure that we have all the details of your drywall patch repair project, then you will get a clear drywall patch repair quote via text or email. When you approve your wall repair project, we will then get your project scheduled.
Valrico, Florida Drywall Patch Repair Service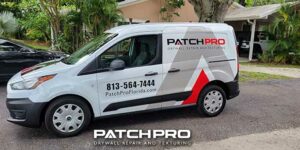 Our drywall patch repair and complete drywall services will professionally repair damaged wall and ceilings in your home. Whether you have wall cracks, nail pops, holes, or need a water damage wall repair, we are here to help!
The best drywall patch repair near Valrico, FL is subjective, but PatchPro Florida Drywall Repair has decades of experience in handling every wall repair issue you might have. We offer a simple and easy drywall patch repair process, including a free estimate for your project.
Get your FREE drywall patch repair quote now!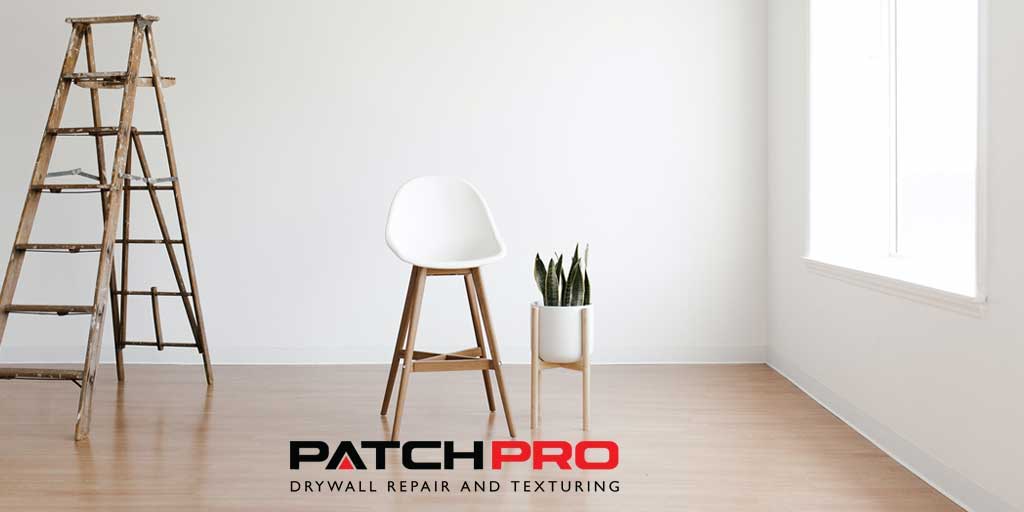 Types Of Drywall Patch Repair We Do
We are a drywall patch repair company that offers drywall replacement near Valrico and wall damage repair for the following sitations:
Drywall Patching
General drywall patch repair damage.
Plumbing damage repairs
Drywall replacement
Drywall texture repairs
New drywall finishing
Patch Holes from accidental damage.
Nail pops patching
Cracks in walls or ceilings.
Water damage wall patch repair
And much more!
Get a FREE drywall patch repair estimate from PatchPro Florida Drywall Repair. Call (813) 564-7444 TODAY -or- submit your project for a quote on our web form.
Drywall Patch Repair Done Right
At PatchPro Drywall Valrico, FL, 33527, the customer is our priority. We strive to ensure that every customer we work for is satisfied from the initial contact, the estimating process, scheduling, and then through the drywall patch repair process.
Contact us using our web form Get Started